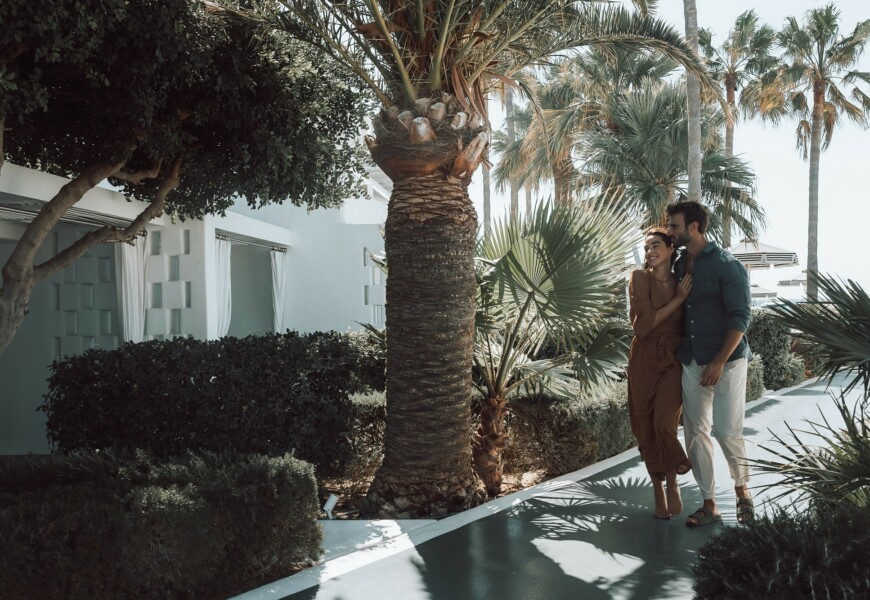 Traditional architectural structures of Cycladic forms give way to contemporary comforts of modern lifestyle, giving away a feeling of home like comfort during your
Mykonos holiday
. You can enjoy a cosy living space, a walk of a few steps to the
beach of Ornos, Mykonos
.
Book This Room
Junior Suites Garden Pool
Garden Pool Junior Suites
The Junior Suites Garden pool present a spacious open plan luxury space with boho chic decor elements, creating a blanc dreamy interior of white elegance and absolute minimalism.
Traditional architectural structures of Cycladic forms give way to contemporary comforts of modern lifestyle, giving away a feeling of home like comfort during your
Mykonos holiday
. You can enjoy a cosy living space, a walk of a few steps to the
beach of Ornos, Mykonos
.